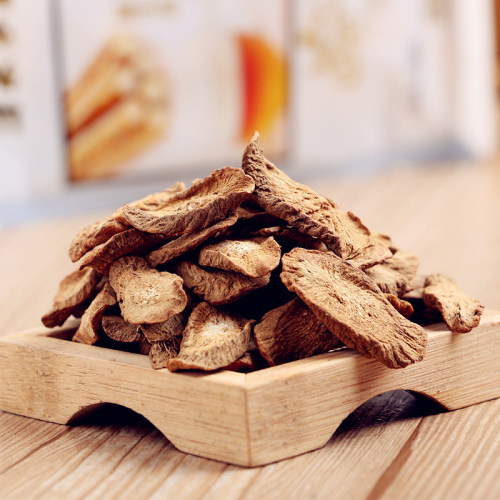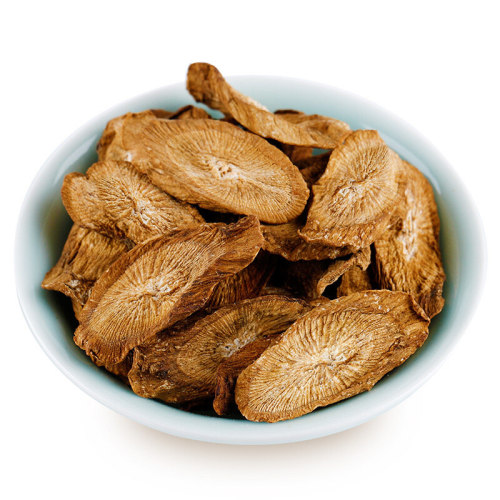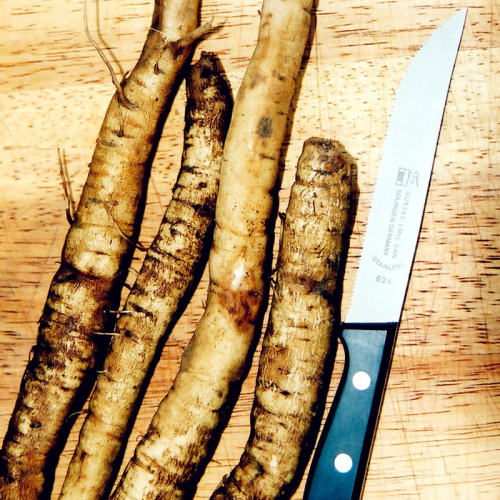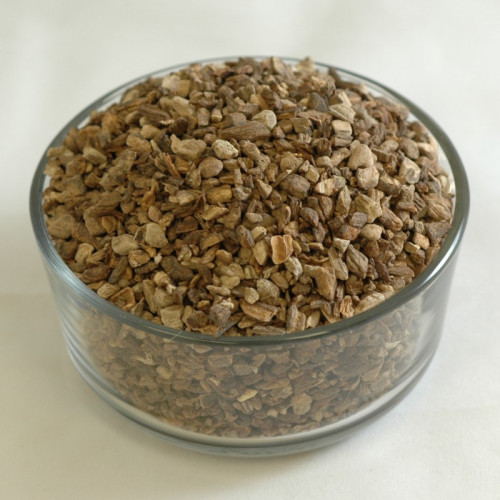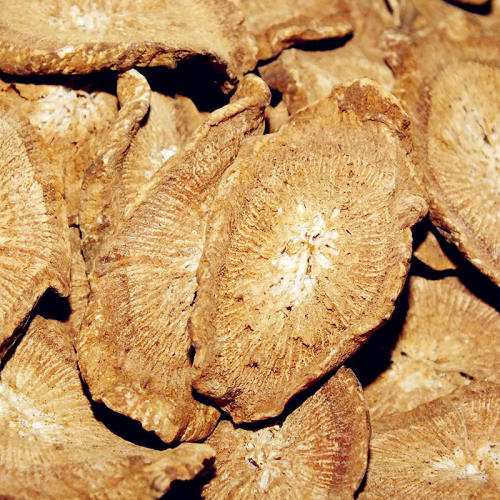 Pure Natural Chinese Herb Burdock Root In Bulk
Item specifics
Property and Flavor

Bitter in taste,cool-natured
Channel Tropism

To the lungs,Heart Sutra
Description
What is Burdock Root?
Burdock root is a vegetable that's native to northern Asia and Europe, though it now grows in the United States, too. The deep roots of the burdock plant are very long and either brown or nearly black on the outside.
Burdock root has been used for centuries in holistic medicine to treat a variety of different conditions. Traditionally, it was most commonly used as a diureticand a digestive aid.
Now, researchers have discovered numerous potential uses and health benefits for burdock root. These benefits may be extensive enough to warrant using burdock root as a complementary treatment for certain conditions.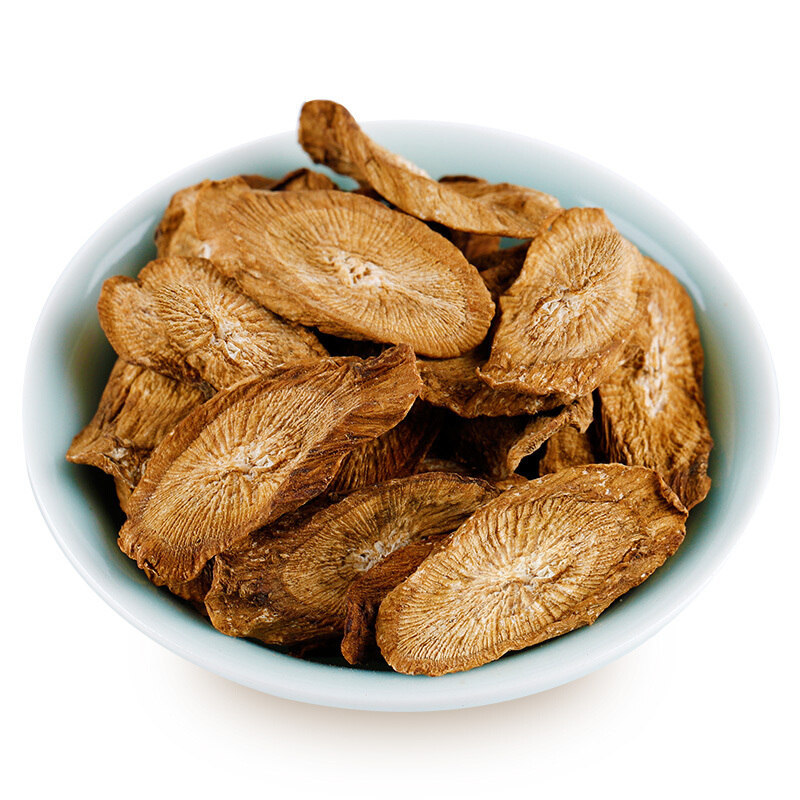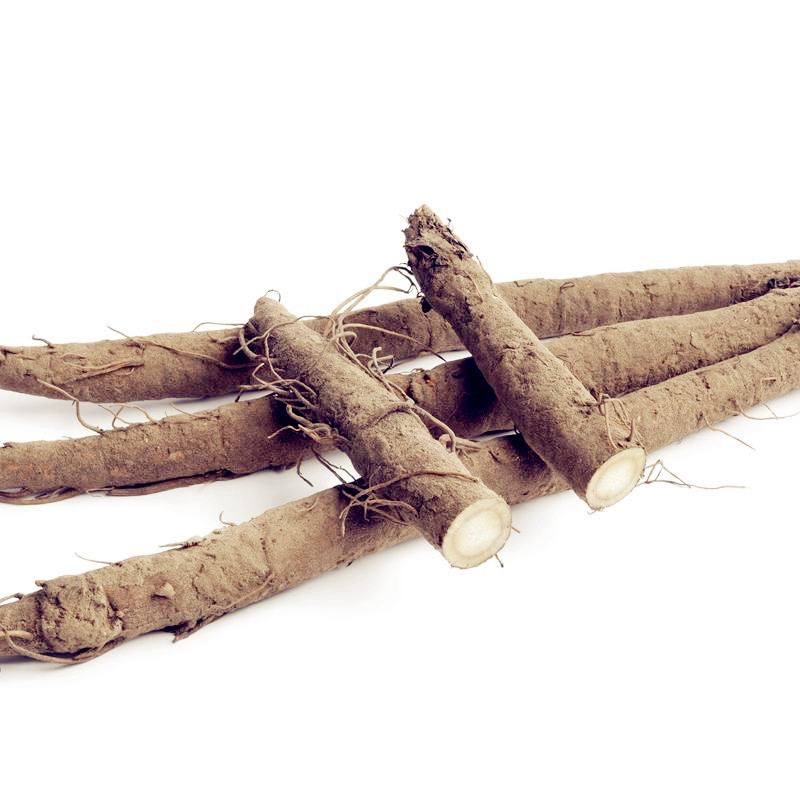 Health Benefits of Burdock Root
1. It's a powerhouse of antioxidants
Research from 2010 has shown that burdock root contains multiple types of powerful antioxidants, including quercetin, luteolin, and phenolic acids. Antioxidants protect cells in the body from damage due to free radicals. They can help treat and prevent a number of different health conditions.
2. It removes toxins from the blood
One of the most common traditional uses for burdock root has been to purify the blood. Recent evidence has found that burdock root can remove toxins from the bloodstream. A 2011 study found that burdock root effectively detoxified blood and promoted increased circulation.
3. It may inhibit some types of cancer
Burdock root(Arctium lappa L), as it turns out, may not only purify the blood. It may also inhibit certain types of cancer. The 2011 study also found that burdock seeds had "potent inhibitory effects" on the growth of tumors caused by cancers like pancreatic carcinoma. While more research is needed to determine the full effects of burdock seeds on different types of cancers and tumors, this is still a significant finding.
4. It may be an aphrodisiac
Another traditional use of burdock root is as an aphrodisiac. A 2012 study on male rats found that the extract of burdock root had an aphrodisiac effect. The extract enhanced sexual function and increased the amount of sexual behavior in the male rats. More research is needed on humans, but anecdotal evidence supports this claim.
5. It can help treat skin issues
Burdock root(Arctium lappa L) has long been used to treat skin conditions like acne, psoriasis, and eczema. The anti-inflammatory and antibacterial properties of the root can help resolve skin issues when it's applied topically to the skin. One study from 2014 even found evidence that burdock root may help treat topical burns.
How To Use Burdock Root
Burdock root is available as a tea, an herbal tincture, a crushed powder that a person can take in pill form, and as a decoction, which is a liquid made from boiling the herb. Some studies have found that fermented burdock is the best option, so people should consider fermented tinctures over other options. Some teas may also contain fermented burdock.
Because burdock research is in its infancy, there is no single recommended minimum or maximum dose.
A glass of burdock tea per day should be safe. Consult an herbalist with a background in medicine for advice about the appropriate dosage.
It is unsafe to use wild burdock because it might be contaminated. Other weeds might also be mistaken for burdock.